IT Support – for Customers with an IT Dept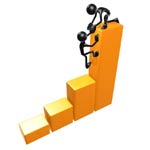 Sometimes companies have requirements that go above and beyond the regular duties of their IT personnel. It could be that you have occasional requirements that put too much of a burden on your staff's time. It could be an issue with the network that has never arisen before, a new upgrade that isn't rolling out the way it should be, or a server that isn't restoring properly. Or perhaps you have a special project that your company is implementing. Whatever the situation, Latest Developments can assist you with these requirements, or can handle the entire project if needed.
LDI Support Services
Whether you're looking for some extra help desk support, need some assistance with server issues, or could use some collaboration on a new project, we offer a full range of IT support services. Some of the services we currently provide to our customers include:
•

Professional Help Desk Support



•

Remote & On–Site Tech Support




•

File Backup & Restore Services




•

Computer Repairs, Updates & Maintenance




•

Network Design, Implementation & Administration
(* see our Networking page for more details)




•

Software Upgrades & Maintenance



Let us know what you are looking for and we can figure out an arrangement that will ensure you get a little extra support when you need it.
Why should you use Latest Developments' services?
In addition to the fact that we are a well–established IT provider that has been around since 1989, we offer a few other key attributes – some of which are pretty hard to find within this industry:
We specialize in small business customers. We are a small business ourselves, so we understand many of the day-to-day issues you are facing. We are also certified Microsoft Small Business Specialists.
Because we are a small business, every one of our clients is an important part of our business – and we treat you accordingly.
As your IT partner, we treat your budget as if it were our own, which helps to keep your costs under control.
We provide priority scheduling to our clients in the event of a crisis.
We have a unique approach to IT: we are small business consultants with technology solutions. We understand business issues and look for ways to use technology to solve those issues and to promote the overall success of your company.
We can help you to Eliminate the Cost of IT
We believe our clients deserve the Value of Quality Service
Our Partnership philosophy
We offer pay–as–you–go options, or we have also put together several support packages to meet the differing needs of our clients. No matter what your current –– or future –– needs, chances are that we have an option to suit you.
You might also want to take advantage of our FREE Systems Consultation offer.
Please contact us if you need further information or would like to set up an appointment to assess your IT needs.